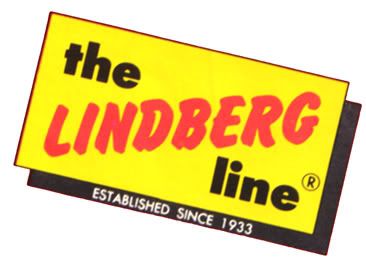 HO-Scale Trains Mini-Resource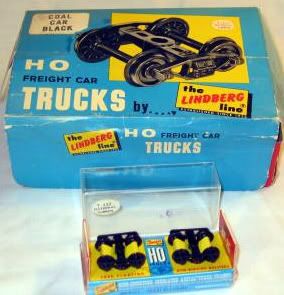 Here's a look at the Lindberg line of HO-scale model trains. Though I don't have a full separate site for Lindberg's trains at present, this product catalog provides a look at what the company once offered in HO-scale model trains.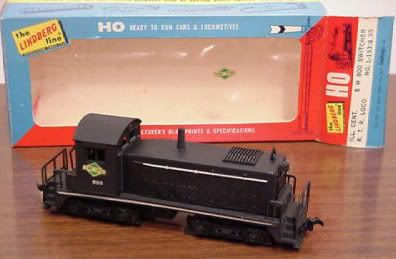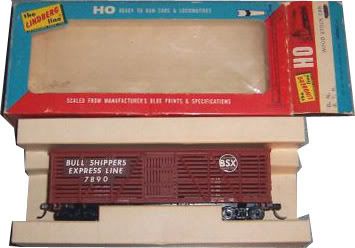 The company offered an SW 600 and line of freight cars. Above is an Illinois Central SW 600 and the Bull Shippers Stock Car.
Though SW 600 did return, Mantua obtain the tooling for the Lindberg freight cars and they serve in Mantua's line beginning in the 1980s and continuing to 2001.
Click on any of the following images to view a larger version of each catalog page...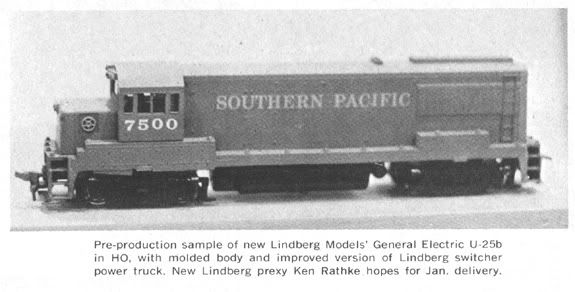 Lindberg U25B
The above image and announcement for a Lindberg U25B model appeared in the December 1967 issue of Railroad Model Craftsman. The mentioned January '68 delivery for the Lindberg U25B came and went without a model arriving on the market. Lindberg would exit the HO-scale model train business in the early '70s and the U25B never surfaced from them.