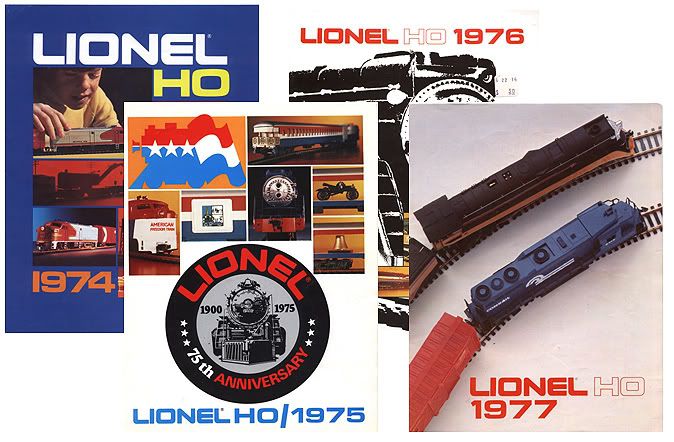 This section of The HO-scale Trains Resource is devoted to Lionel-HO products of the 1970s. It is intended for use by the mildly curious to serious collector. Information presented is taken from catalogs published by Lionel for the HO-scale model railroad market.

Lionel returns to the HO scale train market in 1974 and continued to produce an annual product catalog for this product line through 1977.
Also present is the product catalog for Lionel HO's limited entry back in the 1/87th hobby market in the early part of the 21st century.
It's November 1974 and Lionel is announcing its second venture into 1/87th HO-scale model trains. The above two page ad ran in Model Railroader and Railroad Model Craftsman magazine's November 1974 editions. You may click on the above images to see a larger version for better viewing.